Gold Leaf Workshop
West Coast Gold leaf workshop Class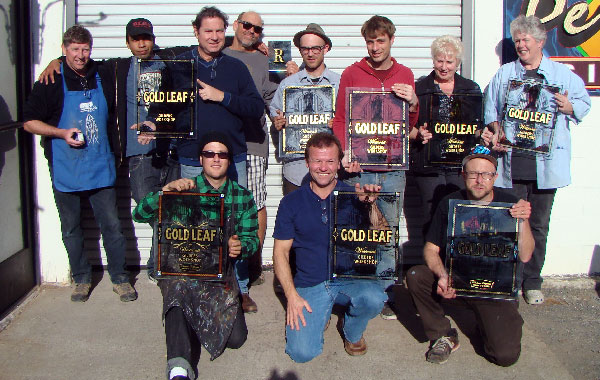 Commercial Sign Shop Level, Instructed by Ron Percell, workshop Limited to 6 students, register before class fills up. 2 Classes: Optional, take both or only one. Registration required for each class.
Class 1: Silk Screen Basics for Gilding Workshop
Class 1: Silk Screen Basics for Gilding Workshop, 1day class Wednesday This group will be working on special separate panel for those who attend this early workshop using Project will be making a 1 color Screen of your Company Logo in which you'll use to make a Glass panel. We'll walk you through our steps in making a silk screen for reverse glass gilding. 9 am – 5 pm schedule, 1 hr. lunch break. Silk Screen, Squeegee Glass Panel included. You must supply a copy of your logo ahead of time!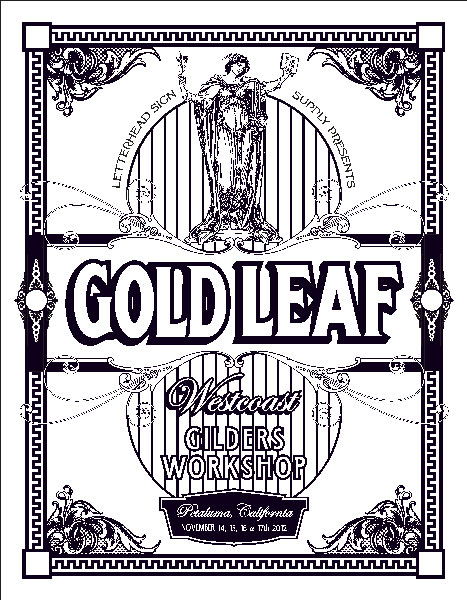 Class 2: Beginner to Intermediate Commercial Sign shop Gilding, 3 day class, 2 glass panels, Silk-Screened, 2 tone gilding Chicago Style, inlayed Abalone & Jewels, Mica Powders & Glitters. 9 am – 5 pm schedule, 1 hr. lunch break.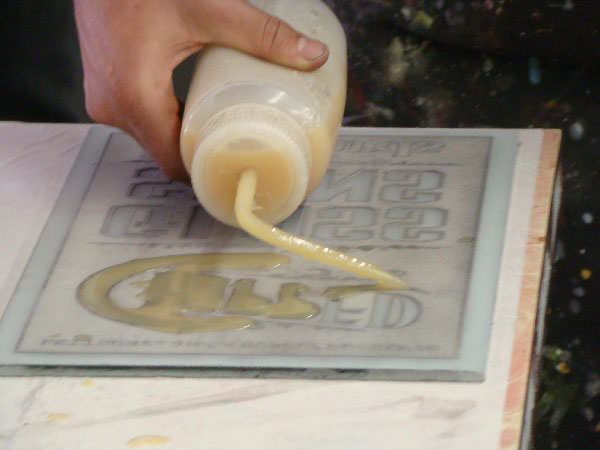 Thursday work on 2 separate panels, while waiting the glue to chip the glass, we'll roll into Water Gilding Part 1: Sand Blasted & Glue Chipped Glass, Prep, Blasting Masks, Chemicals, & Drying techniques. Part 2: Water Gilding Reverse Glass, prep, sizing, backing up, detail clean-up, & touch-ups.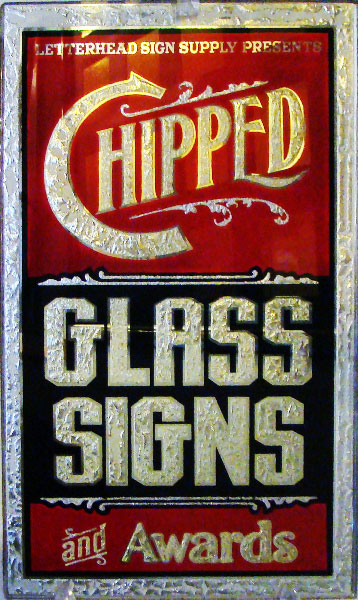 Friday Part 3: Silk-Screen both panels with back-up and get ready to learn a new level of Detail work. Learn the Tools & Techniques used in post Gilding Clean up, touch up and Repairing a gild after Backing-Up Gilds. Part 4: Surface Gilding with Oil Based Sizes. Understanding Gold Size Tack & Set-up. Candy Apple Gold Leaf Techniques by Ron Percell.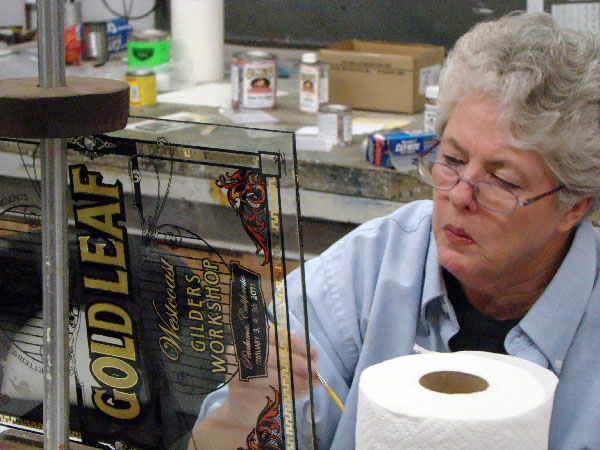 Saturday: Applying Abalone, Mother of Pearl & Mica Powders. Open Ed Discussions through Afternoon and time to work on Panels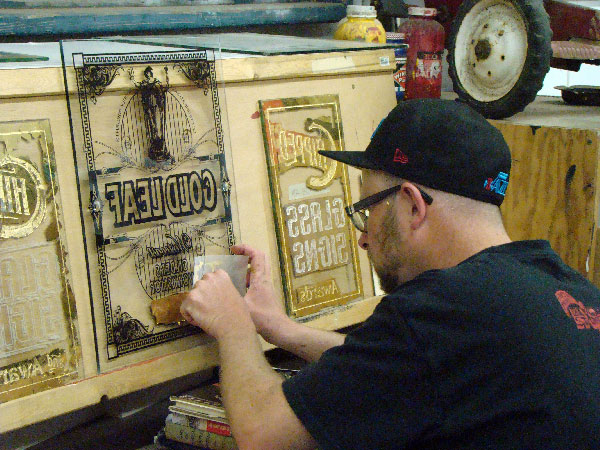 Supplies provided for use on panels at workshop: 2 Glass panels, Workshop Shirt, Drinks & Snacks. Hide Glue, Abalone, Mica Powder, Jewels, Transparent ink, Asphaltum, Gold & Gelatin Size, Back-Up Paint, Sign Paints, cotton, Razor Blades, Dowels, Window Spar, Wax Paper, Shadow Kaolin.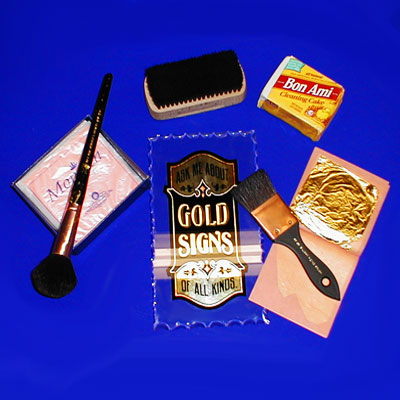 Supplies to Bring: 3 books 23kt Loose Gold Leaf, 1 book of 18kt or 13.25 Loose Gold Leaf, Lettering Brushes, Gilders Mop, Surplus Removal Brush, razor knife & blades, & Gilders Tip. workshops are photographed & video recorded for promotional uses.
Showing 1 to 3 of 3 (1 Pages)