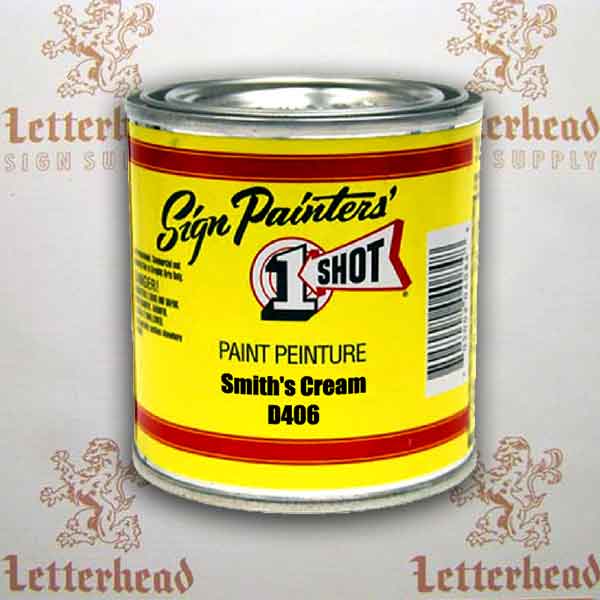 One Shot Smiths Cream D406
One Shot Smiths Cream D406 to buy for sale. One Shot Smiths Cream D406 is used for Smalts and mixed 50/50 that mack the paint thicker and slows down the dry time when Smalting sand or glass smalt in order to allow the Smalts to settle into the paint properly to achieve that furry smalting effect for stunning long term results. Jacks Creme smalt paint is made by the One Shot Sign Paint company and is design to work best with One Shot Sign Painters.
Smith's Cream is a glazing substance for artists that mimics the airbrush's subtle blending effects. It works well when combined with oil colors and lettering/bulletin enamels. Smith's Cream is a non-yellowing anti-sagging paint that also enhances brush-ability, has good durability, doesn't include linseed oil, and is non-yellowing.

Showing 1 to 1 of 1 (1 Pages)