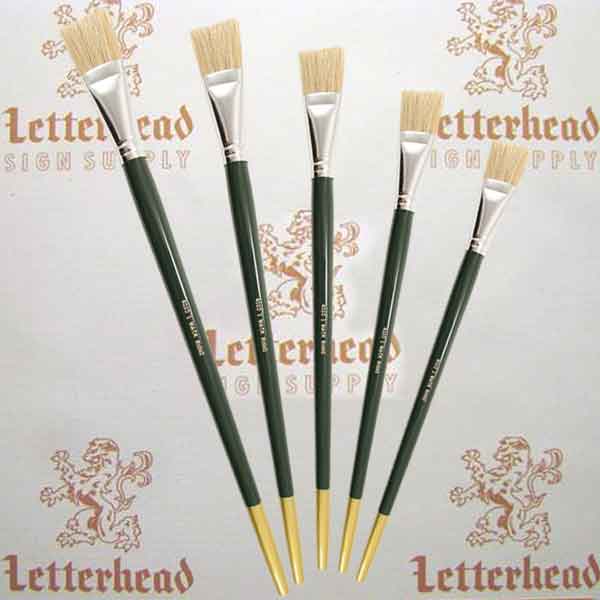 Amazing Fitches square 4080 full set

These Amazing Fitches square 4080 full set were created to be rigid enough to work on hard surfaces, such as covering sandblasted signs, wall lettering, and pictorials, but soft enough to paint on smooth surfaces, hold a good quantity of paint, and maintain their snap. On any surface, they work well for pictorial painting, blending, lettering, stippling, fake finishes, cutting clean lines, and all of the above. True to its moniker, this brush is robust and long-lasting.

lettering Fitches
Click the linked Pictures to view or buy different lettering Fitches.
Showing 1 to 6 of 6 (1 Pages)