Workshops
Workshops, key at the beginning of you're journey into the Arts. We hope to simplify these steps to help you gain the basic knowledge behind the Crafts for hobby or business.
Our Workshops are hosted and taught by Trained Professionals with years of in the field experience. Learn about the tools and material used by the Pro's, make informed purchases on the right products and save money by seeing theme in action. Breakdown the old stories and mysteries behind these old Crafts.
Workshops Offered:
Sign Painting and Hand Lettering Workshop
Layout and Letter Design Workshop
Pinstriping Basics Workshop
Basic Surface and Glass Gilding Workshop
Commercial Reverse Glass Gilding Workshop
Advanced Reverse Glass Gilding Workshop
Glue Chipping Reverse Glass Workshop
Silk Screening Signs and Graphics Workshop (Recommended for Gilders)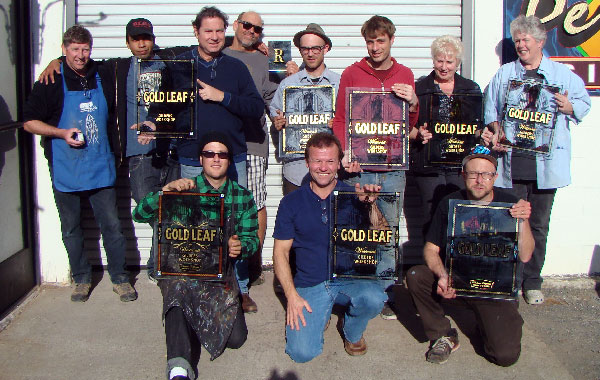 Current workshops are listed below, class sizes are limited, register soon.
Showing 1 to 3 of 3 (1 Pages)