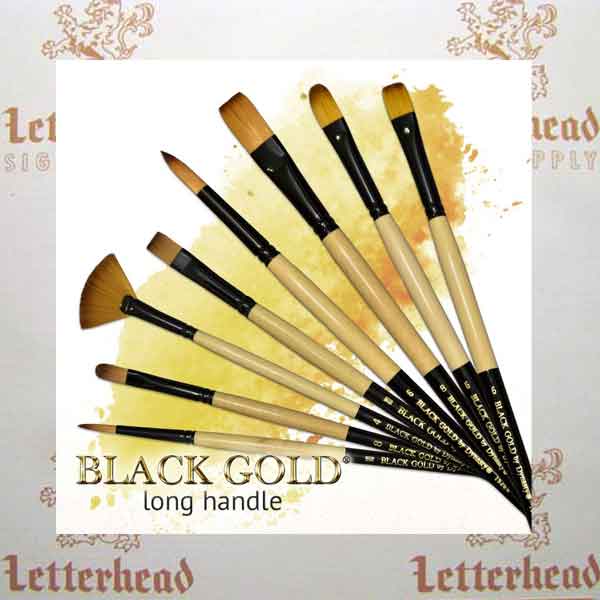 All Black Gold Long Handled brushes
All Black Gold LH brushes for sale to buy. Black Gold LH brushes premium quality fine art brushes that will satisfy the unique needs of decorative painters and fine artist alike. The Black Gold brush styles and sizes available include art industry standard fans, rounds, brights, flat washes, quills, and much more. Black Gold brushes come in both long and short handles to meet the needs of our clients. The Black Gold Specialty brushes help decorative artists create unique textures and designs with just one stroke of your brush.
Brush style available:

Bright brushes
Fan brushes
Filbert brushes
Flat brushes
Round brushes

Hair styles available in:
Bristle style
Sable Style
available in brush sizes:
1, 2, 3, 4, 6, 8, 10, 12, 14, 16 and 20.
not every brush style available in all sizes.

Showing 1 to 4 of 4 (1 Pages)